ALC's Sister Company-Sunstone Management in Top 10% of Fastest-Growing Private Companies in America Ranking by Inc. 5000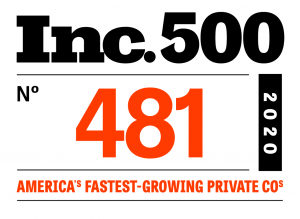 LONG BEACH, CA (August 12, 2020) – Inc. magazine today revealed that Sunstone Management ranked within the top ten percent of businesses on its annual Inc. 5000 list, the prestigious ranking of the nation's fastest-growing private companies in America. Sunstone, a leading diversified private capital management and investment firm, cracked the top 500 by coming in at 481.
Of only seven companies from the City of Long Beach making the 2020 list, Sunstone ranked highest with an annualized growth rate of 955 percent over the past three years. The company ranked 481st overall, 28th nationally in the Financial Services industry, and 11th among those in California Financial Services.
"We are thrilled to be recognized for our successes by being placed on this esteemed list," remarked John Shen, founder of Sunstone Management and accomplished financial entrepreneur. "As a small but rapidly growing business, Sunstone is on the horizon of a new phase of investing and developing unique and exciting projects."
The list represents a unique look at the most successful companies within the American economy's most dynamic segment—its independent small businesses. Intuit, Zappos, Under Armour, Microsoft, Patagonia, and many other well-known names gained their first national exposure as honorees on the Inc. 5000. The 2020 Inc. 5000 achieved an incredible three-year average growth of over 500 percent, and a median rate of 165 percent. The Inc. 5000's aggregate revenue was $209 billion in 2019, accounting for over 1 million jobs over the past three years.
"The companies on this year's Inc. 5000 come from nearly every realm of business," says Inc. editor-in-chief Scott Omelianuk. "From health and software to media and hospitality, the 2020 list proves that no matter the sector, incredible growth is based on the foundations of tenacity and opportunism."
Inc. 5000's prestigious ranking highlights the country's most dynamic small and midsized businesses, which substantiate the ever-growing lifeblood of the American economy. This national recognition highlights Sunstone's aggressive growth strategies which have cemented them as key players within the capital management and investment industries.