Long Beach Accelerator Hosts Reception Welcoming Entrepreneurs, Investors and Partners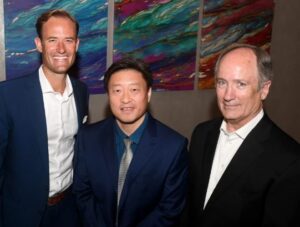 ALC's sister company, Sunstone Management, hosted the Long Beach Accelerator™ (LBA) Tech Investment Ecosystem Reception last Friday at the Hyatt Regency in Long Beach. The event brought together members of the entrepreneurial, innovative, and startup ecosystem. CSULB President Jane Close Conoley was the event's keynote speaker. Panelists from key healthcare and fintech companies were also in attendance led the event, including from the Southern California Biomedical Council (SoCalBio), Laserfiche, USC, St. Mary Medical Center, the City of Long Beach, and Sunstone Management.
News of the reception was picked up by the likes of Yahoo Finance and AP News. Visit the LBA on LinkedIn or click here to check out highlights from the event.