Celebrating Another American Lending Center Project Opening: Hyatt Place Wesley Chapel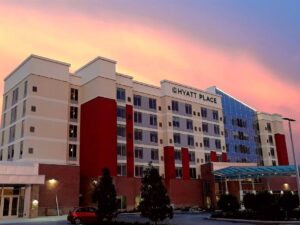 LUTZ, FL (July 31, 2018) – On Tuesday, July 31, American Lending Center (ALC) commemorated the opening of the Hyatt Place Wesley Chapel in Florida. The hotel is expected to make a sizable economic impact on the area.
The hotel features 130 rooms, a 6000 sq. ft. conference center, and free Wi-Fi. The new facility also boasts a 24-hour StayFit gym and 24/7 Gallery Menu for freshly prepared meals at any time of day.
Hyatt Place Wesley Chapel will be a valuable addition to the city's expanding tourism and hospitality industries. A grand opening for the hotel is scheduled for late 2018.