Community Leaders Celebrate Hyatt Place Wesley Chapel Grand Opening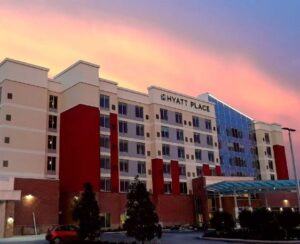 WESLEY CHAPEL, Fla.–(BUSINESS WIRE)–On Thursday, October 25, 2018, the Hyatt Place Wesley Chapel hosted government and industry leaders at a grand opening to showcase the new property. American Lending Center (ALC) was on hand to commemorate the new hotel expected to make a sizable economic impact on the area.
The event included a ribbon cutting ceremony, remarks by local officials and hotel management, and the announcement of donations for two community charities: Make A Difference Inc. and The Thomas Promise Foundation. Representatives from the regional Chamber of Commerce, government offices, local businesses and the community were in attendance.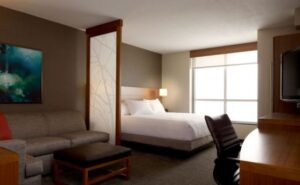 "We are delighted to welcome this beautiful property to our community, with a conference center that will fill a void in Wesley Chapel's hospitality industry and enable us to bring increased business and tourism revenue to the region," stated Hope Kennedy Allen, president and CEO of the North Tampa Bay Chamber of Commerce. "We appreciate the investment Hyatt, Impact Properties, and American Lending Center have made to strengthen the city's economic base and their commitment to supporting our community through the generous donations made to local charitable organizations."
"ALC is proud to partner with American entrepreneurs to bring investment to local communities," added John Shen, ALC's CEO. "This hotel will create new jobs, foster regional economic growth, and be a positive voice in the community."
The hotel boasts 130 rooms, a conference center, a 24-hour StayFit gym and freshly prepared meals at any time of day. General Manager Steven Giovanniello believes "the Hyatt Place Wesley Chapel will be a valuable addition to the area's expanding tourism and hospitality industries. We're excited to join this community and add to that momentum."