Hampton Inn Media Now Open!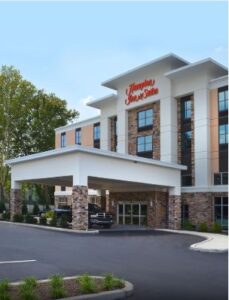 MEDIA, PA (August 15, 2018) – The unveiling of a brand new Hampton Inn in Media, PA, took place this Wednesday, August 15, thanks in part to the generous support of American Lending Center (ALC).
Situated only 12 miles from Philadelphia and 15 minutes from Philadelphia International Airport, the 106-room hotel is expected to be a positive addition to the region's growing economy. Visitors can enjoy a multitude of amenities, including complimentary hot breakfasts, free Wi-Fi, fitness center, meeting spaces, and more.